David Francis FACP
Specialist Musculoskeletal Physiotherapist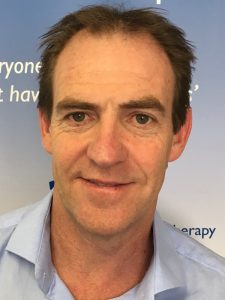 Specialist Musculoskeletal Physiotherapist
Fellow of the Australian College of Physiotherapy
Director of Physioworks Health Group
Co-Director of medical services for the Collingwood Football Club
Senior physiotherapist and member of medical team – Collingwood Football Club
Occupational Physiotherapist- TAC/Worksafe Preferred Provider
David is a Specialist Musculoskeletal Physiotherapist and Director at Physioworks Health Group. David specialises in sports injury management, particularly injuries and rehabilitation associated with Australian Rules Football.
Read more about David Francis (FACP)
Paul Kemel
Physiotherapist
Bachelor of Physiotherapy
Paul Kemel graduated from Monash University with a Bachelor of Physiotherapy in 2012, having completed a range of placements in acute hospitals, rehabilitation centres and private practice.
Irwin Kim
Physiotherapist
Bachelor of Physiotherapy
Prior to commencing full-time practise at Physioworks Health Group Cranbourne and Pakenham in April 2016, Irwin gained invaluable clinical experience across private practices in both Perth and Melbourne.
Irwin Kim has a keen interest in musculoskeletal and sports physiotherapy, including optimising sports performance. With prior experience in the field of sports supplements, he has collaborated with players from Perth Glory (A-League) and Perth Heat (ABL) to develop nutrition plans to assist them in reaching their performance goals.